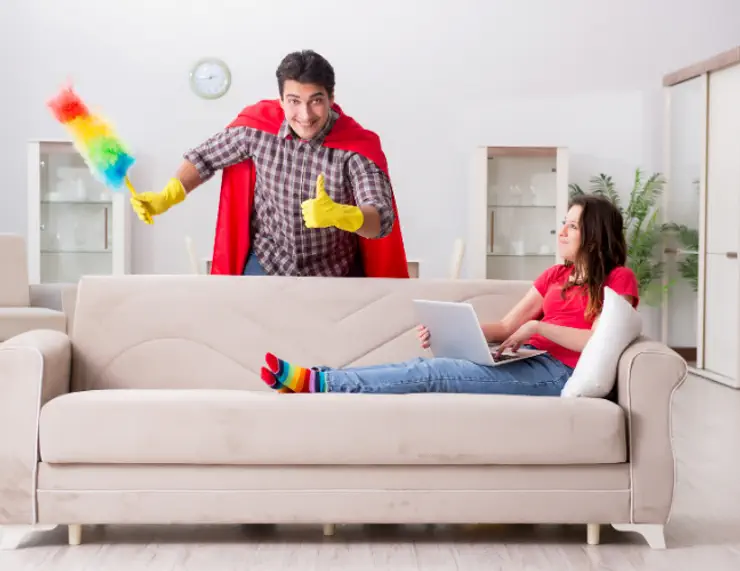 Have you ever gone to the movies or a restaurant alone…for nine months?! Chances are you have someone to call up in a pinch to hang out with, especially on a gloomy day, when you could use a friend.
Imagine if you were surrounded by people who love you and support you on rough days, on happy days, who sincerely want to know you are doing well…how would you feel then?
We'd guess you'll say pretty great!
Our surrogates are no different. Becoming a surrogate is an amazing act of selflessness and compassion. Throughout the surrogacy journey, a surrogate will be surrounded by an abundance of support from medical professionals, her surrogacy team, and other members of the surrogacy community.
While all of this support is incredibly important, it is also highly encouraged for surrogates to have an external support person.
Here's why:
"The guest will judge better of a feast than the cook"― Aristotle
An unbiased ear is worth more than its weight in gold!
An external support person is someone who can provide unbiased emotional support throughout the surrogacy journey.
Some examples of "external" mean not within the contract, such as:
Friend
Family Member
Religious Leaders
A trusted co-worker.
A trusted friend of the family.
This person is essential. The most important qualifier is that this person is not directly involved in the surrogacy process in any way. Ensuring they can provide unbiased support and advice when needed.
An external support person can be anyone whom the surrogate feels is a reliable, comfortable, and healthy individual to confide in. A shoulder to lean on during challenging days, but also someone who provides a form of relief: laughs, relaxation hanging out, and enjoyable conversations.
Gestational carrier, Ana Gomez, and her husband, Marcos, share the experience of becoming a surrogate mother; what it means to be a husband and support person; and, the advice they'd give to women who are considering this path.
Additional examples of what a support person can be:
Best Friend
Husband or Romantic Partner
Sister or Brother
Parent(s)
Cousins
Classmates or coworkers
Close family, friends, and neighbors
There are other types of support as well! Don't forget your community and of course…
Agency Support
One of the main sources of support for surrogates comes from the surrogacy agency they are working with. The team at the agency will provide guidance and support every step of the way, from matching to delivery and beyond.
They will be there to answer any questions you may have and help you navigate the sometimes complicated world of surrogacy.
Medical Support
Another vital source of support for surrogates is their medical team. Surrogates will work closely with their OBGYN throughout the pregnancy to ensure that both they and the baby are healthy and happy.
They will also have regular checkups with their fertility doctor to monitor the progress of the pregnancy. In addition, most IVF centers have a 24/7 on-call service that surrogates can contact if they have any concerns or questions outside of normal business hours.
This level of support may also include mental health care professionals. Perhaps even massage therapists!
Help With Medical Appointments
While the surrogacy agency, IVF center, and OBGYN will always be there to provide medical support, it's important to have someone who can offer non-medical support as well to accompany you.
This person can offer a shoulder to cry on during tough times, celebrate milestones with you, and provide a sounding board when you need to vent or process your thoughts and feelings.
Your support person will be there throughout the entire journey: from matching with Intended Parents, the first visit to the IVF center, embryo transfer, confirmed heartbeat, prenatal visits, delivery, and more!
A superstar will be there for a surrogate naturally and genuinely that best supports her, whether that be:
Video Calls
Casual phone call catch-up sessions
Text Messaging –exciting updates to random daily thoughts
Fun & relaxing hangouts – nail/face masks, lunch dates, nature strolls & shopping
Physically/Virtually being there for you during embryo transfer or hospital delivery
They are your special person or team! We encourage you to choose one (or a few) that will be your tight-knit companion through this remarkable journey.
Your Special Person Is Also A Caregiver - a.k.a an Unsung Hero!
Having an external support person is especially important during pregnancy. As your body changes and you experience all sorts of emotions, it's crucial to have someone who understands what you're going through and can offer words of encouragement (or just a listening ear).
Your external support person can also help you navigate any challenges that come up during pregnancy, birth, and postpartum.
We highly, HIGHLY recommend setting up a special way to say thank you to your external support person. It can be a little to no money gift, even!
Sometimes a simple card and sincere hug are enough or you can scale up as your budget and preferences allow.
Final Thoughts
If you're considering becoming a surrogate, we encourage you to find an external support person who can provide unbiased emotional support throughout your journey.
This person can be a friend, family member, therapist, or anyone else who can offer non-medical support. Having an external support person is a great way to ensure that you have someone to lean on during pregnancy, birth, and postpartum.
If you are someone who meets the Basic Requirements and loves to help others, you should feel positive that an Intended Parent will accept you.
To get even more motivated to become a Surrogate Mother, read reading top 5 reasons for becoming a surrogate.
It takes a village to grow love! Contact Us to schedule your free, no-obligation exploratory consultation today. For media inquiries, please call 888-328-8883.
*Giving Tree Surrogacy & Egg Donation Agency does not receive affiliate commissions from any of the organizations linked above. We value knowledge sharing and benchmarking for best practices and services.