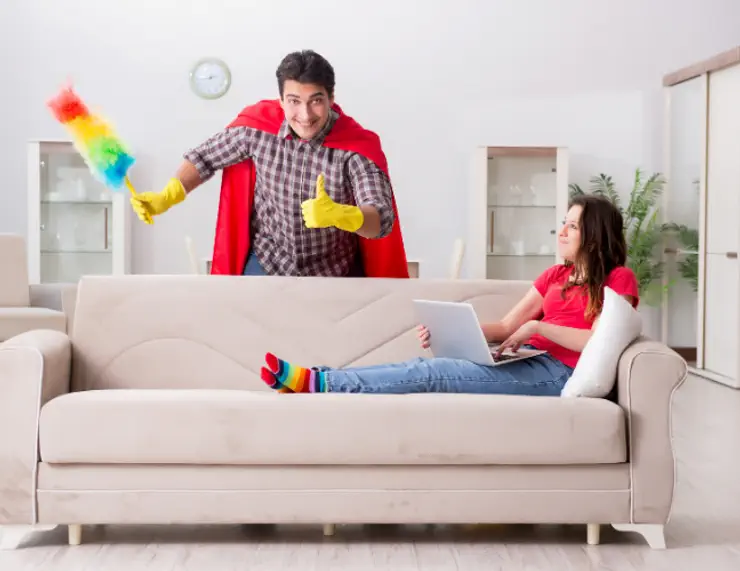 Throughout a surrogacy journey, a surrogate will be surrounded by an abundance of selfless and compassionate support. Whether that be medical support from her doctors or the unconditional support that is provided by her case manager and other members of the surrogacy team, a surrogate will surely receive multi-faceted levels of support.
Along with the support stemming from the surrogacy agency, IVF center, and OBGYN, it is also highly encouraged for surrogates to have an external support person.
This external support person can be anyone whom the surrogate feels is a reliable, comfortable and healthy individual to confide in. A shoulder to lean on during challenging days, but also someone who provides a form of relief: laughs, relaxation hanging out, and enjoyable conversations.
Gestational carrier, Ana Gomez, and her husband, Marcos, share the experience of becoming a surrogate mother; what it means to be a husband and support person; and, advice they'd give to women who are considering this path.
A support person can be, but not limited to, the following:
Best Friend
Husband or Romantic Partner
Sister or Brother
Parent(s)
Cousins
Classmate or coworkers
Close family, friends, and neighbors
Hormonal changes that affect one's emotional and physical well-being is inevitable during a surrogacy journey. This support person will be there to help the surrogate with emotional regulation by providing calming comfort and an ear to listen to a surrogate's concerns. The best intended parent-surrogate relationship might still sometimes require some reflection. Not all journeys, appointments, or experiences in life are ever 100% perfect, but with the right support person encouraging a healthy and effective mindset, it makes for positive progression.
This support person will be there throughout the entire journey: from matching with Intended Parents, first visit to the IVF center, embryo transfer, confirmed heartbeat, prenatal visits, delivery, and more! A support person will be there for a surrogate in the natural and genuine way that best supports her, whether that be:
Casual phone call catch-up sessions
Video Calls
Text Messaging –exciting updates to random daily thoughts
Fun & relaxing hangouts – nail/face masks, lunch date, nature strolls & shopping
Physically/Virtually being there for you during embryo transfer or hospital delivery
Your support person is your special person! We encourage you to choose one (or a few) that will be your tight knit companion through this remarkable journey.