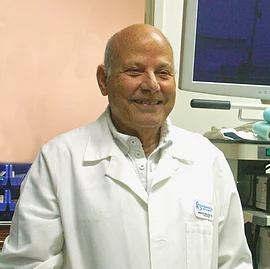 "For nearly three decades, my staff and I have enjoyed the unique privilege of helping couples fulfill their dream of creating a family of their own through the diagnosis and treatment of infertility.​
​From our fully licensed, state-of-the-art surgical centers and in-house IVF, PGD, and aCGH labs, we have treated thousands of couples with exceptional results and success rates. In fact, our success rates rank among the highest in the nation - results that reflect the ongoing dedication and expertise that we bring to our work.
Our past success and continually growing reputation has allowed us to expand our practice throughout Southern California. Our current locations now include Los Angeles County, Orange County, Riverside County, and the San Fernando Valley.
At Pacific Reproductive Center, we are always extremely conscious of the physical, emotional and financial burdens of fertility treatment that our patients face. Our team of experts will work to educate and comfort you through this sensitive process.
We also offer a number of financial plans that will help to minimize the costs associated with IVF treatment, and enable you to select the best treatment options so that you can focus on success and not cost. We seek to give our full attention and effort to each patient's treatment so that we, as a team, work toward the fulfillment of your dream of creating a family of your own."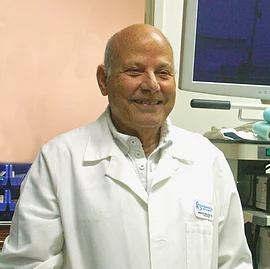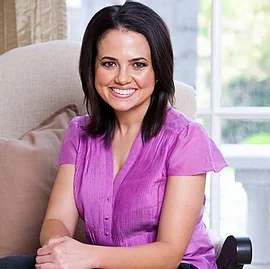 Dr. Rifaat D. Salem, MD PHD celebrates over 20 years of practice in the reproductive endocrinology field. Dr. Salem's expertise is leading the way with groundbreaking technology for full chromosomal screening with micro array Comparative Genomic Hybridization (aCGH).
Dr. Shala A. Salem, MD strives to keep the whole person in balance as she believes successful infertility treatment begins with the integration of body and mind.
Services
IVF (In Vitro Fertilization
IUI (Intrauterine insemination)
Male Factor Fertility Issues
Conceptions for Advanced Maternal Age
Pre-Implantation Genetic Diagnosis (PGD)
Array Comparative Genomic Hybridization (aCGH)
Contact Information
Phone: 866-423-2645
Contact Us
Locations
PRC Torrance
3720 Lomita Blvd, Suite 200 Torrance, CA 90505
PRC Glendale
116 E. Broadway, Suite 300 Glendale, CA 91205
PRC Irvine
10 Post Irvine, CA 92618
PRC Corona
381 Corporate Terrace Corona, CA 92879
For additional information visit www.pacificreproductivecenter.com