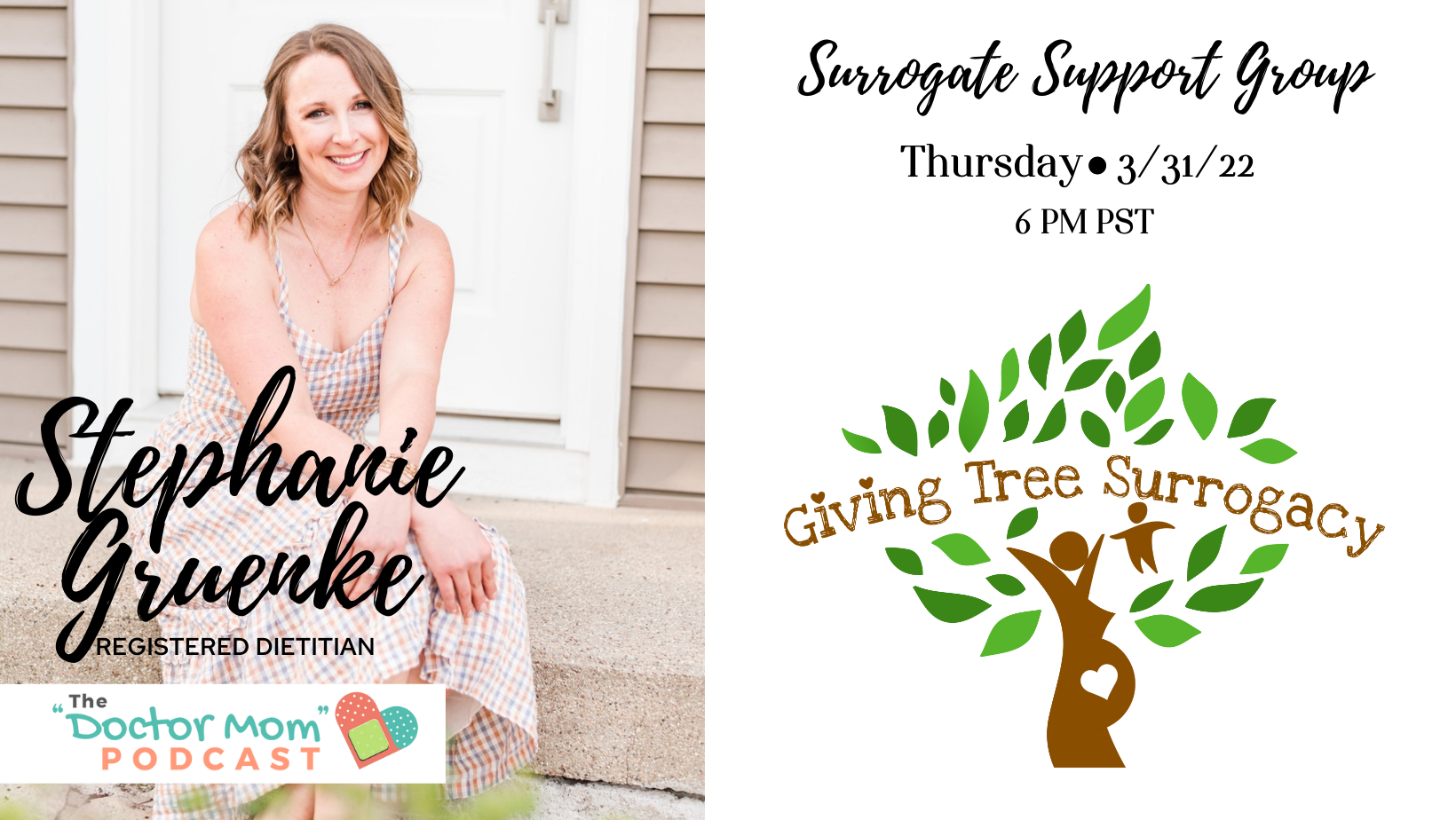 This month we are so excited to be partnering with Stephanie Greunke, who will be speaking at the GTS monthly Surrogate Support Group. Stephanie Gruenke is the dynamic co-host of the popular "Doctor Mom" Podcast. Stephanie coaches new moms in metabolically healthy meal planning, shopping, and eating, but her practical solutions can work for anyone.
She is a registered dietitian, a certified mindset coach and personal trainer, and a mama of two boys who "gets it" when it comes to motherhood. As a Prenatal/Postnatal Registered Dietitian who specializes in metabolic health, prenatal/postnatal nutrition, behavioral psychology, Stephanie also holds additional certifications in perinatal mental health and fitness.
Stephanie shared the reason for her passion for working with women who are mamas. "I've discovered over the years that my favorite type of clients are women ready for pregnancy, currently pregnant, or in the postpartum period. I saw how limited the information and support is for moms during these times and declared it my purpose to change that. It's in these seasons where you need someone in your corner as your friend and guide."
In addition to her work in nutrition, Stephanie is the creator of Postpartum Reset, an online program and community dedicated to helping women nourish their body, mental health, and relationships after delivering a baby.
We are thrilled to have such an accomplished woman share her knowledge, skill, and time with all of us on 3/31 at our surrogate support group!
Our surrogate support group is a facet of our "Surrogate Care Program" which is composed of a wellness program, monthly support group, and postpartum care. We are very proud of this program as we understand and put an emphasis on the importance of our surrogate's psychological wellbeing. The surrogate support group provides our surrogates and staff with an opportunity to gather virtually with the intention of building a sense of community, a time to learn and grow from one another, and exclusive education opportunities.