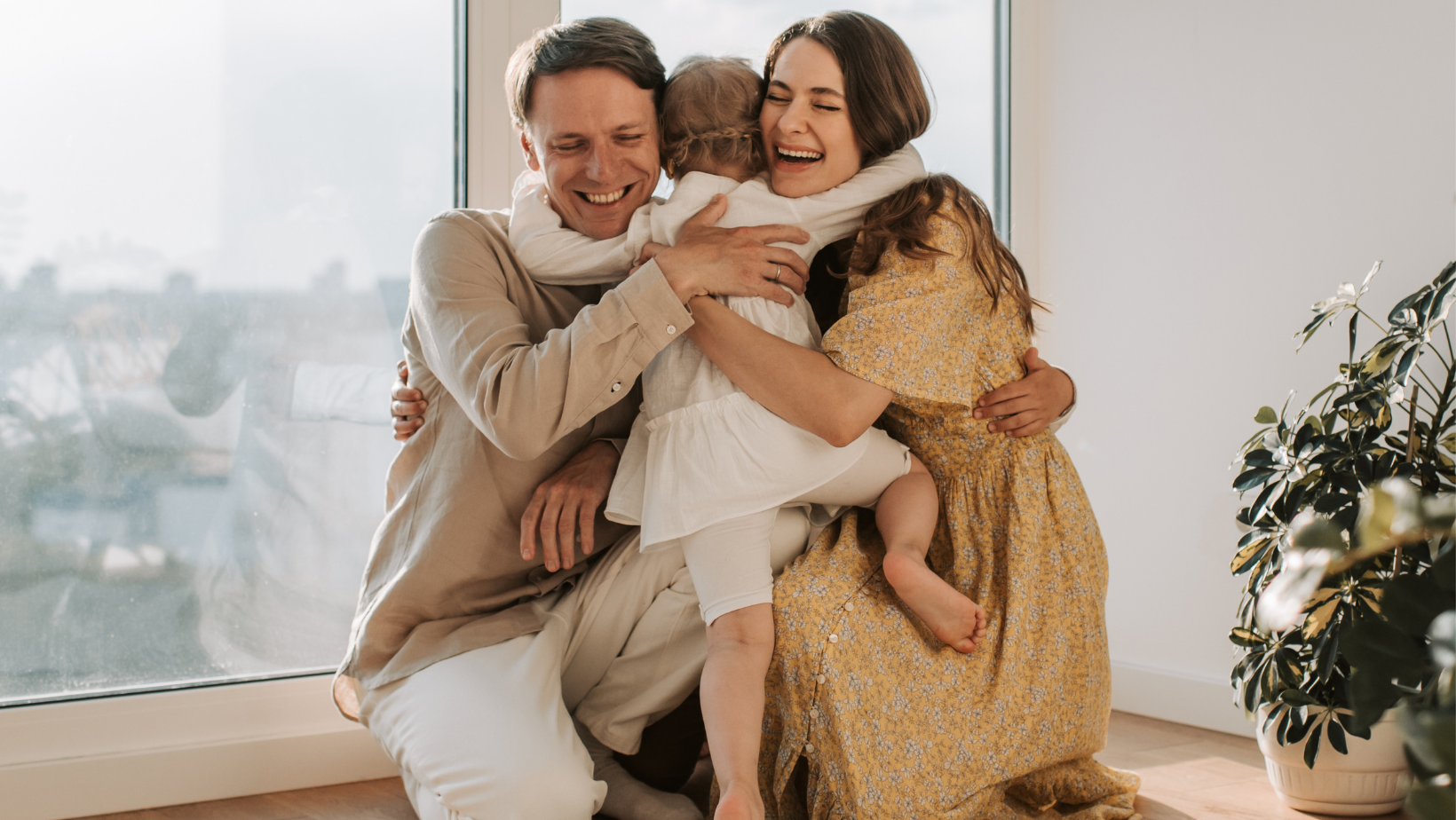 If you are searching to become an egg donor, your journey is fairly straightforward. This is your time to shine!
On the other hand, when deciding to move forward in your journey to parenthood using an egg donor, the path can become a little rocky. Decision fatigue is real in this department when researching on your own. A simple Google Search of "Egg Donors Near Me" kicks back on average, a mind-blowing 1,940,000,000 Results!
If you're at the point where you are wondering what the next steps are, or you are feeling overwhelmed by organizations, you are perfectly normal.
Nowadays, there is a multitude of egg donor agencies, and some fertility clinics have bespoke egg donor programs. There are so many egg donor agencies, third-party groups have formed to help connect an Intended Parent (or Intended Parents) with target agencies.
This leaves many Intended Parents in the dark on how to find reputable agencies, donors who match, and pricing to suit them.
How do you choose the best egg donor path for your unique journey?
Let's explore 5 Important Qualifiers to set you up for success from the very beginning.
1. Surrogacy Agency vs Fertility Clinic - which is right for you?
This decision in no way comes down to good or bad, better or worst. Fertility clinics play a pivotal role in the egg donation process and typically work hand in hand with surrogacy agencies.
We work with so many phenomenal partner organizations and deeply value our working relationships.
Here is a directory of our professional associations.
The main difference between a Surrogacy Agency and a Fertility Clinic is the following:
A surrogacy agency may operate in part as a fertility clinic, offering egg donation and embryo transfer as parts of other pumped-up services; but, a fertility clinic does not operate as a surrogacy agency.
The best option will come down to personal preference and needs. Let's explore a little more.
Fertility Clinics provide fertility testing for men and women, process donor information on egg and sperm donation for Intended Parents, perform egg retrieval, and specialize in embryo transfer services.
They also handle payments to donors in countries or States in the U.S. where it is legal to do so.
Fertility Clinics are an essential part of the surrogacy process; however, while an outlier can be found for sure, they typically do not specialize in surrogate relations, building rapport with Intended Parents, or matching services best practices.
Surrogacy Agencies on the other hand act as full-service agents with emotional support, financial assistance, and guidance from start to finish.
Fully staffed with experts to coordinate your family-building journey - a surrogacy agency might be for you if you:
Are an Intended Parent searching for a fully-screened surrogate.
Welcome legal support and contract guidance.
Like the idea of working one-on-one with a support team, forming a very strong bond throughout the process.
Want to be a Surrogate Mother and need an expert to guide you legally, ensure your safety medically and emotionally, and guide the payment process.
Crave consistency, planning, and coordination of complex systems.
More often than not, Surrogacy Agencies will have relationships with their local fertility clinics, which are vetted and secure for ensuring embryo transfer.
Where Surrogacy Agencies truly shine is in the matching services offered in tandem with Egg Donation.
Becoming an egg donor is a deeply rewarding experience that gives young women the opportunity to offer hope to individuals and couples unable to conceive on their own.
When two become one…
As a full-service agency, Giving Tree Surrogacy & Egg Donation will be by your side throughout every step of the egg donation process and beyond.
Here to guide you, support you, and answer any questions you may have about egg donor compensation, egg donor qualifications, and the many steps involved in your egg donor journey.
If you're ready, fill out an application to become an egg donor.
2. Consider Your Egg Donor Wants But Narrow Down Your Needs
Discussing options with your partner or deciding for yourself what you are looking for in a donor can seem daunting. Add to the decision countless photos of young, fertile women with their donor numbers neatly printed under smiling pictures, and the task of choosing can seem downright impossible.
Some common priorities are set on academics, physical features, blood type, health history, athletic ability, or country of origin; but, many well-intentioned inquiries lead to burn-out and abandonment of the process due to an endless series of impossible demands in search of that "perfect" donor.
When the lists become lengthy demands of impossible combinations many wonderful candidates, who would be a phenomenal fit, end up excluded.
The best success is seen when you have a top 5 list (hey like this one!) and focus on your non-negotiables, first.
For example, maybe you are looking for a donor of Norwegian descent, who has obtained a Master's degree or higher. Your Donor Request may be a mile long...or extremely specific.
The chances that all donors of Norwegian descent will also have a master's degree are slim.
So the next step will be to ask yourself, what part of the profile is non-negotiable? Being of Norwegian descent or having a Master's Degree?
Perhaps IQ, build, and religion is very important to you. A sample Donor Request may look like this:
Norwegian Descent
Lutheran
135 IQ Minimum
Tall - at least 5'9 (180 cm)
Athletic BMI 18 - 23
Maybe height and eye color matter to you but you also want a kind-hearted person as an egg donor. Think about values, traits, or habits that are most important to you.
A Sample Donor Request might now look something like this, with a focus on personality:
Norwegian Descent
Light Hair
Kind Disposition/Volunteers
Loves The Outdoors
Interested In Learning/Curious Personality
If it is important to you, write it out clearly like in the examples above, but try to keep your list to your non-negotiables.
The most difficult matches are the ambiguous, endless lists without focus. It is easy to start listing every feature or desire but once you start to balance your needs and wants, donors will align with your absolute must have's, goals, and values easier.
You can always lean on your agency support team to guide you as well.
Ideally, you will work with your Surrogacy Agency to have multiple profiles for you to review and choose from. Remember, your representative is there to act as a guide - they cannot, and should not, make life decisions for you.
If you are on the other side of the equation and have questions as a donor, check out our Egg Donor FAQs.
3. Donor Screening & Examinations
The screening process is of the utmost importance. It ensures a healthy donation for the Intended Parents and a smooth process for the donor with minimal stress.
After successfully being matched with your prospective parent(s), donors will be required to undergo a series of screenings and evaluations as follows:
Psychological Evaluation: A is a face-to-face consultation with a licensed clinical psychologist conducting a thorough interview. Specifically designed to help us determine if egg donation is right for you and if you are fully prepared to commit.
Genetic Consultation: Typically a telephone consultation to review your health background as well as your family's. The purpose of the consultation is to recommend any genetic testing needed at the fertility center specific to your ethnic background and family history.
Medical Evaluation: A comprehensive physical evaluation is performed at the fertility clinic chosen by the Intended Parent(s). It may consist of various medical tests including STD & infectious disease testing, genetic testing (if applicable), and a drug test.
A Pelvic Ultrasound: Performed to evaluate your ovaries and your antral follicle count.
Self-injection Training: Provided to learn more about the medications used in the donor cycle.
An agency will confirm the identity and perform a criminal background check on the donor as well. Payment is also discussed as well as financial stability during the screening process.
Donors must be financially stable before donation.
4. Pricing & Why You MUST Talk About Money
The best egg donor agency for you should be transparent with its pricing models. If they are hesitant to share pricing or participate in a financial discussion with you, this is a huge red flag.
Due diligence is important at this stage as well. Call around to get quotes before committing to one agency, get second opinions, and ask for clarification - this process will allow you to compare and see what the average cost should be and what the industry standard is.
States and countries may vary. In some locations, such as the UK and Australia in particular, it is illegal to be paid for egg donation; various tricky legal wording for compensation on "cycles" could land you in hot water. This is where the legal prowess of agency experts helps tremendously.
Once you find an agency you are interested in, ask to see a cost sheet with an itemized list of how the funds are allocated, they will also speak to you about any local laws which may either increase your payment or prohibit it.
At Giving Tree Surrogacy & Egg Donation, we believe in open, honest conversations to facilitate family-building. Visit our Egg Donor Compensation page to learn more.
Financing is another important factor in choosing the best egg donor agency for your surrogacy journey. Read further about Grants & Scholarships which may be right for you based on your specific needs. We do not endorse or receive payment from any of the organizations listed at the link.
5. Matching Services Performed By Professionals
When it comes to matching, be sure to inquire about the agency's matching procedure. Typically, an agency will offer unlimited matching until you have chosen a donor and cleared legal with them.
For instance, if you have a donor who has matched with you, and she does not pass her medical screening, the agency may waive their rematch fee and find another donor to match with.
However, if you choose to cancel the match for reasons unrelated to the health of the donor, and the donor is not at fault for poor conduct or information omission, you may be charged a rematch fee. This is why transparency is vital throughout the entire process.
Giving Tree Surrogacy has multiple locations in the domestic U.S. andInternationally. It is our mission to navigate, support, facilitate, and implement remarkable surrogacy and egg donation journeys for all; helping intended parents across the globe achieve their dreams of family-building. Because where there is love, there is hope.
Where Do We Go From Here?
Surrogacy and surrounding services are complex. Above all, you want to find an agency that will provide you with support and guidance every step of the way. The five topics discussed are a great place to start - they are truly qualifiers to start vetting an agency or clinic.
We did not dive deeply into financing, the science of egg donation, or matching since those are bigger topics. Luckily, we have many wonderful blog posts and helpful staff to answer all of your big questions more specifically.
With an agency, you have access to doctors, lawyers, staff, financial support, and our Contact Us page!
You do not have to go through the process alone. Schedule a free, no-obligation exploratory consultation today. We'd love to chat with you further!
It takes a village to grow love!
The Giving Tree Surrogacy & Egg Donation blog is a space to connect and communicate with intended parents, surrogates, and egg donors.
For media inquiries, please call 888-328-8883