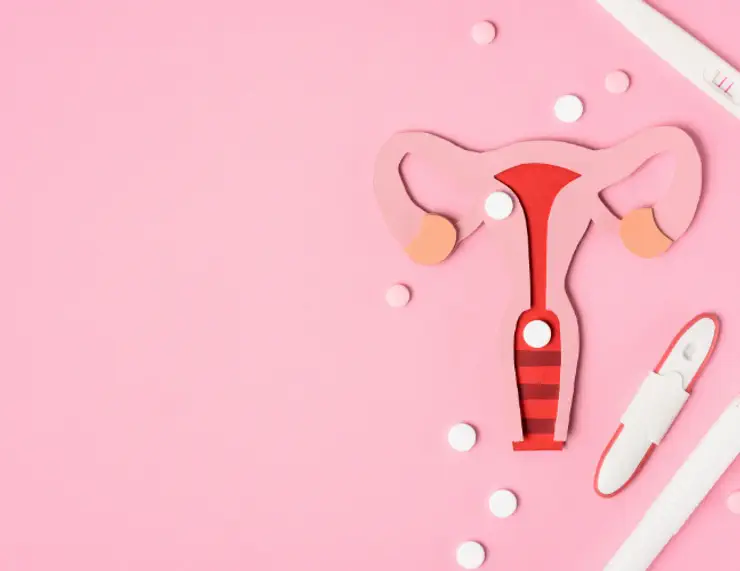 If you're considering becoming a surrogate mother but are confused about whether or not you meet the requirements, this is the article for you!
Each day, the staff at Giving Tree Surrogacy & Egg Donation chat passionately about all of the goodness, hope, and love surrounding surrogacy.
There truly is so much to love about the process and the people involved. Surrogacy is a noble act. Surrogacy is a highly valued expression of love and respect for family-building.
But, sadly, surrogacy is not for everyone.
We would not be honest if we said every woman who contacts us is an ideal candidate to be a gestational surrogate. It is simply not true. This can be because of advanced age, financial burdens, or even not having a uterus.
The numerous reasons one may be disqualified are fairly straightforward, but, behind every fact, figure, or obstacle… is a wonderful person who would like to help gift life, and telling them they may not be able to do that, will always be difficult.
Luckily, our caring staff with friendly smiles and open hearts, are experts at navigating the emotional waters of the surrogacy screening process.
Below are some tips which may help you determine if you or someone you know meet the basic requirements, the list is not extensive, so even if you feel you may be disqualified, please call to find out for sure. We're ready to chat at 888-328-8883
Stay with us a bit to read everything, bookmark this page to read as you can on the go, or jump around to sections of the Giving Tree website which serve you best.
Many aspects of the surrogacy process are covered in the Giving Tree Surrogate FAQs or Surrogacy Requirements.
OK, so that's the link for requirements….but what could disqualify a person from being a surrogate?
Let's explore.
One common pitfall many women encounter when first researching whether or not they would be a good candidate is to…you guessed it…hit the forums and social media.
This is a great strategy to hunt for unbiased opinions on agency reputation (the Better Business Bureau, BBB, is great for that too!)
Not so great are the well-intentioned, yet misguided people on many social media channels, who love to fill forums with horror stories instead of help.
Please make sure you are going to .gov (short for the government), .org (help by non-profit organizations and community programs), or larger news outlets you trust.
Basic Disqualifiers For Surrogate Mother Candidates (Don't run away yet…you may still qualify!)
The Basic Requirements act as a guide for us in many ways. When screening surrogate candidates, we look for any indicators of situations opposite to the qualifiers.
This is to help agencies like us and IVF clinics assess if a woman is at high-risk during pregnancy, which can cause harm to the surrogate and baby.
With that said, the very basic disqualifiers could be:
No history of pregnancy.
Outside of the age range (21 - 38 years old).
Have a high BMI (more than 32).
Are not a U.S. Citizen or legal permanent resident of the United States of America. (Legal residents must provide documentation.)
Do not have a Driver's License.
Do not reside in a surrogacy-friendly state. (Ex: Michigan, Louisiana, Nebraska, or outside of the United States
Are a smoker.
Have a history of alcohol or substance abuse.
Do not have a strong support system including the support of her spouse/partner if she is married or in a relationship.
Except for being beyond the upper accepted age limit, all of these disqualifying criteria can be changed with a little patience and effort.
Psychological and Social/Emotional Disqualifying Factors
Commonly, a Surrogate Consultant will ask you questions about your pregnancy history and your reasons for wanting to become a surrogate mother.
This is done to determine if you can handle the emotional responsibility of being a gestational carrier. You'll be asked about your current emotional state and how you felt during and after your past pregnancies.
A History of Chronic Depression May Be An Issue
If you are currently on antidepressants or diagnosed with depression, then there is a strong chance you will be disqualified as a surrogate.
People suffering from depression are often wonderful people in need of love and support; however, with pregnancy very real changes occur to the human body as well as brain chemistry.
Many hormonal changes, which may impact people with depression in a more severe way, could occur:
Before pregnancy while in the fertility medication phase.
During pregnancy while in the child's growing phase.
After birth when hormones drop (called Hormone Dump) which may lead to post-partum depression (PPD), or in rare cases, Post-Partum Psychosis.
Women may become a risk to themselves if they are not supported and monitored throughout the entire process and we take these issues very seriously.
If your depression returns during pregnancy, or if you stopped treatment for your depression, big emotions may escalate quickly...and it is way more than, "the baby blues", a cutsie term for very real issues referring to the period after birth, postpartum, where about 80% of women report unexpected feelings of anxiety, sadness, depression, and identity crisis.
If you or someone you know is struggling with their mental health, whether a pregnancy is an issue or not, please get help.
There is a National Suicide Prevention Lifeline, operated by the FCC, which is completely free.
Dial: 988
Or contact: 988lifeline.org
You and the people you care about are worthy of so much love.
Physical Health Screening Disqualifyers Which May Limit You
If you haven't guessed yet, the surrogate screening process covers personal details about your history, there's no getting around it.
It can be uncomfortable and feel intrusive - but it is crucial to the surrogate mother's health and the health of the baby.
No part of the screening process is more or less important than the other, yet there are many more factors at this point that could disqualify you or require closer consideration.
Below is a list of health issues surrogate candidates are screened for as well:
Polycystic Ovary Syndrome (PCOS)
Women with PCOS (Polycystic Ovary Syndrome) are unable to become surrogates since they are more prone to developing gestational diabetes, endometrial cancer, and preeclampsia.
Preeclampsia
Preeclampsia is a condition that is usually categorized by high blood pressure and the presence of protein in the pregnant woman's urine. Kidney damage, damage to arteries, as well as other problems that could be dangerous to you and a baby, could be side effects, as well as premature birth.
Gestational Diabetes
Not an automatic disqualifier; gestational diabetes is a form of diabetes affecting pregnant women, which typically resolves itself after giving birth. Many cases of this condition can be controlled with a high-fiber, low-sugar diet, or other easily achievable lifestyle modifications. If you do not need to take medication for your gestational diabetes, there's a good chance you can become a surrogate.
Endometriosis
Endometriosis is when the tissue of the uterine lining (the lining of the womb) appears on other organs in the body. This reproductive disorder can make it more difficult to become pregnant. It also increases the risk of miscarriage, and in most cases will disqualify you from becoming a surrogate.
No Uterus (Have Ovaries Though? No Problem For Egg Donation!)
If you don't have a uterus, then you would be unable to carry a child for someone else. However, the uterus is not necessary for egg donation. If you still have your ovaries then you can still become an egg donor and help couples to have children, which is just as rewarding.
Read all about Becoming An Egg Donor - what an amazing gift of life!
Additional conditions which may disqualify a surrogacy candidate include but are not limited to…
Having more than two C-sections.
Various forms of cancer.
History of pre-term births.
Lupus, an auto-immune disease that may affect joints, and kidney health amongst other issues.
Having Hepatitis C.
Being HIV positive.
Having had the Essure Procedure - a non-surgical sterilization procedure, where metal coils are inserted into the fallopian tubes, which is now a discontinued practice in the United States.
Being in Early Menopause, Post-Menopause, or Perimenopause (this is also due to advanced age)
Dealing with issues of Diabetes, Type I or II.
Diagnosed with Sickle Cell Disease, also known as Sickle Cell Anemia, diagnosed by a blood test. (This is NOT the same as Sickle Cell Trait.)
Surrogate Mothers help advance fertility and family-building technology as well as surrogate-friendly legislation; contributing to increases in interest state-by-state, and country-by-country, regarding surrogacy initiatives.
Deciding to be a surrogate, also known as a Gestational Carrier, is a selfless act, but as an agency, health is always our number one concern for everyone involved.
Just as we screen Intended Parents for criminal background and mental fitness, gestational carriers must go through rigorous screening processes as well.
Each agency has its requirements equal to or more strict than the guidelines set by the American Society for Reproductive Medicine (ASRM).
The reproductive endocrinologist (RE) who transfers the embryo may also have their requirements and industry standards to uphold on what makes a good surrogate candidate, so agencies typically consider the RE's requirements.
Where do we go from here?
Surrogacy is an exciting and rewarding experience! Our purpose is to help you understand the rigor and responsibility that goes into being a surrogate, not to scare or intimidate.
Above all else, a surrogate mother's health comes first to ensure a healthy and safe pregnancy for herself, the baby, and the Intended Parents.
No two journeys are the same. We encourage you to contact Giving Tree Surrogacy & Egg Donation to learn more about the process and make sure this journey is the right fit for you.
~~
Giving Tree Surrogacy has multiple locations in the domestic U.S. and Internationally. It is our mission to navigate, support, facilitate, and implement remarkable surrogacy and egg donation journeys for all; helping intended parents across the globe achieve the seemingly impossible.
It takes a village to grow love!
The Giving Tree Surrogacy & Egg Donation blog is a space to connect and communicate with intended parents, surrogates, and egg donors.
Contact Us to schedule your free, no-obligation exploratory consultation today! For media inquiries, please call 888-328-8883
*We do not receive affiliate commissions from any of the organizations linked above. We simply value knowledge sharing and benchmarking for best practices and services.