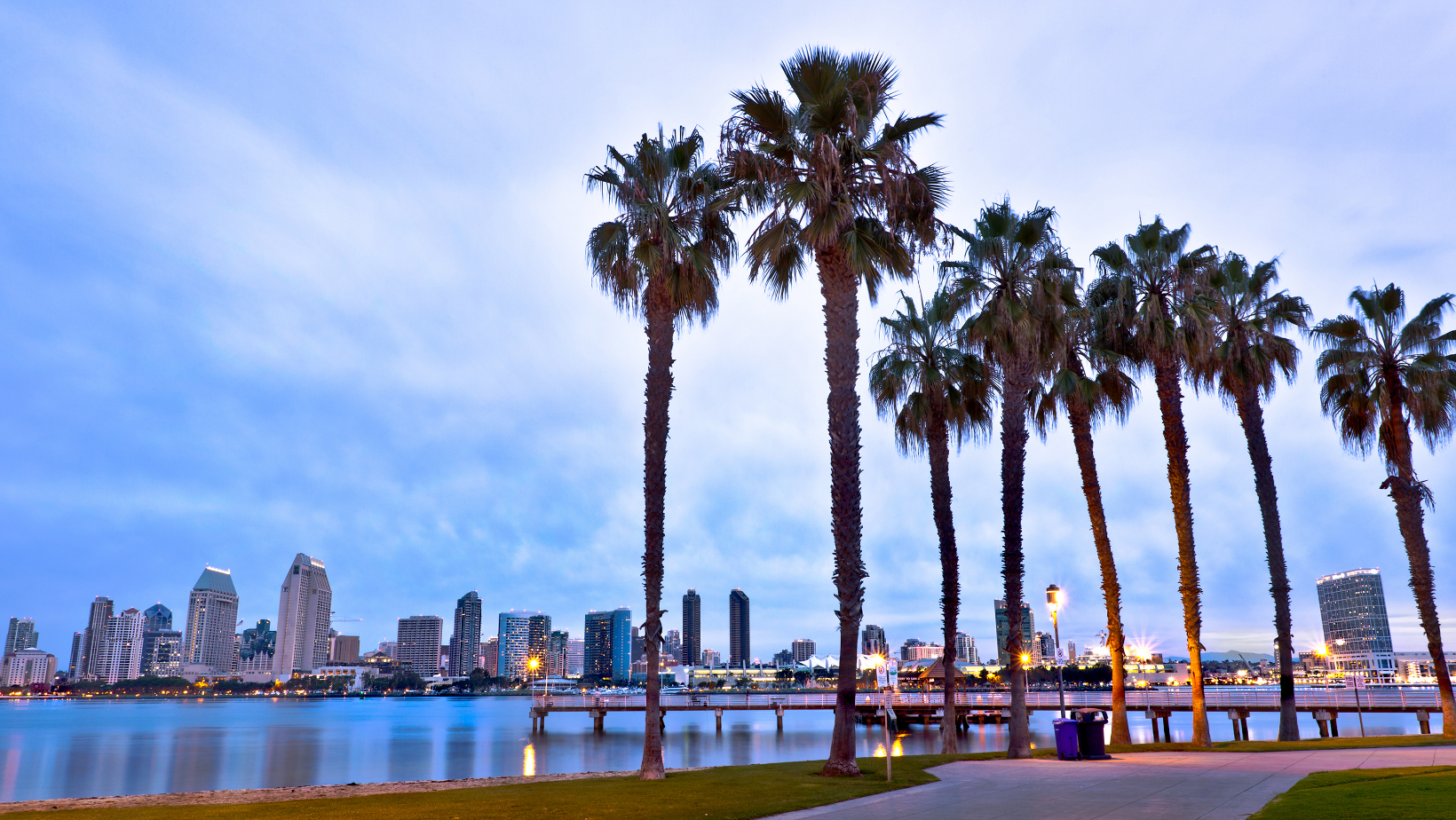 Your Fertility Tourism Guide To San Diego, "America's Finest City"
You're not alone if you live in San Diego and have considered scouting out fertility services at one of many world-class fertility clinics and surrogacy agencies. You know how wonderful the city is and how open to conversations about family-building many people of San Diego are!
Gorgeous weather year-round, museums to spark conversation, mouthwatering cuisine, beautiful beaches, and jaw-dropping views of the Pacific Ocean are just a few reasons 35.1 million visitors flock to "America's Finest City", according to sandiego.org.
But what if you're from out of town…a different state…or even a different country?
Visiting a new place is a big step to take when making decisions on medical procedures, it can be scary and elevated costs for accommodations or food may be a concern. We understand your fears and are happy to help make your journey to family-building as smooth as possible.
Whether you're a local looking for a different kind of staycation, or an out-of-towner, working with a concierge service will ensure the best possible experience for you while interviewing Surrogacy Agencies, IVF & Fertility Clinics, or learning more about the Egg Donation process.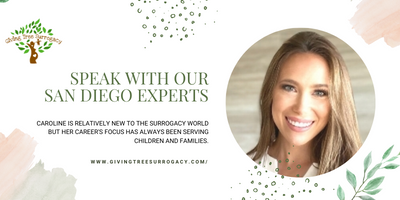 Our staff is on-hand to answer any questions you may have. Contact us today to schedule your consultation and
We've provided a few tips as well as our favorite hotels and locations in San Diego to help you build your itinerary while in town visiting your reproductive endocrinologist.
Fun and relaxing activities will help make the most of your time as you learn what the locals know best…both sunshine and smiles are free and abundant in San Diego.
Need additional help? We're ready to chat at 888-328-8883
What To Wear & Pack: Weather in San Diego
If you're accustomed to four-season weather, get ready for a shock! San Diego is known for its easy-going, sun-filled days with temperatures fluctuating from 81 - 59 degrees Fahrenheit (27 - 15 degrees Celsius). Typically, 261 days of the year are described as "perfect t-shirt and shorts weather" with tons of fun activities to keep busy.
You can expect an average temperature in San Diego to hover around 77° F, with little rainfall. Summer months are pleasantly warm and winters only being slightly cooler.
The website, What To Pack, has one of the most comprehensive lists regarding what to pack and how to pack for a trip to San Diego.
Heavy winter clothing won't be needed. However, a light sweater for cool evening breezes coming off the ocean is never a bad idea, especially if you are traveling from a warmer climate.
Locals of all ages typically wear shorts, T-shirts, jeans, flip-flops (thong sandals), or light tennis shoes.
San Diego is located on the waterfront, so don't forget to pack a bathing suit (or two!) for beach fun or oceanside relaxation before and after your appointments as well. Many hotels and accommodations provide basic toiletries, so a pro tip is to not even waste packing space with those! Read below to find out what else your hotel may provide for you as well.
Accommodations & Where To Stay In San Diego
San Diego is a city full of travelers with easy access to an international airport.
You'll be able to find accommodations meeting your needs and budget from 5-star Hotels to Air BnB options, whatever your style and vibe, there's a place for you…so when thinking of accommodations location will help narrow down your search.
Downtown San Diego is one of the best options.
It's an ideal location close to the airport offering easy access to popular tourist attractions like…
The Gaslamp District (abundant nightlife)
The San Diego Zoo (day trip fun - more about this is below!)
Balboa Park (a historic urban cultural park)
Sandiego.org has a wonderful Hotel Search Feature as they are the location experts of the city! Please search there first to get a feel for what is available locally and recommended for the time of year you plan to visit.
Most months are easygoing, but, May is when many tourists book up hotels and prices may be higher for travel.
If you want a more luxurious stay and transportation to many clinics is not a problem for you...
Coronado, a resort city, and La Jolla, a hilly seaside town, will be better options. They are both filled with charm, luxurious hotels, and restaurants suitable for families as well as couples.
To make your research easier, we have selected a few hotels in these locations for different budgets. Let's explore.
Attractions & Fun Things To Fill Your Days (and nights!)
San Diego is a city filled with beaches, zoos, amusement parks, and outdoor fun for every speed and stage of life! Known as hyper-local or micro-tourism…we do encourage a nice walk through the neighborhood where you will be staying and supporting local businesses such as restaurants and shops.
Talking to a local will also give you so many ideas (plus they are exceptionally friendly!). Sandiego.org has a comprehensive list of things to do based on your specific likes. Below is a list of our favorite iconic locations you definitely won't want to miss!
Food Finds: Mouthwatering Spots To Gobble Up
We live in the age of food delivery. Any restaurant you can think of can be linked to a delivery service…which may be great if you are not feeling well or are pressed for time between appointments.
Most hotels also have award-winning restaurants and room service, plus grocery stores are abundant in San Diego.
But you would be missing out if you don't take advantage of the San Diego Food Scene. Live music, charismatic people, beach scenes…sorry not sorry Instacart… we prefer to dine out!
Below are our top picks in San Diego that we think you should visit at least once while you are there.
Where to go from here...
San Diego is one of the most beautiful cities in the United States, the people are friendly, and the weather is warm. We are positive it is the perfect location to calm nerves between IVF appointments and surrogate screenings. After all, San Diego happens to be an amazing hub for third-party reproduction!
If you're still researching IVF practices and physicians, here are a few IVF clinics intended parents select based on their world-class laboratories and success rates:
San Diego Fertility Center sdfertility.com
Fertility Institute of San Diego fertilityinstitutesandiego.com
HRC Fertility Oceanside havingbabies.com/oceanside
~~
Chat with us about your trip! Please call 888-328-8883
Giving Tree Surrogacy has multiple locations in the domestic U.S. and Internationally. It is our mission to navigate, support, facilitate, and implement remarkable surrogacy and egg donation journeys for all; helping intended parents across the globe achieve the seemingly impossible.
It takes a village to grow love!
The Giving Tree Surrogacy & Egg Donation blog is a space to connect and communicate with intended parents, surrogates, and egg donors. Contact Us to schedule your free, no-obligation exploratory consultation today!