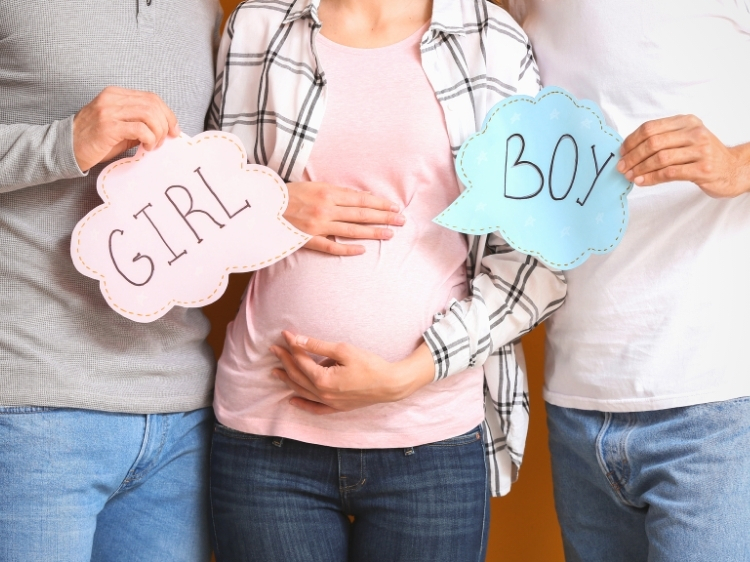 Choosing to become a surrogate is one of the noblest acts a woman can do in her lifetime. More than helping a loving couple, or single future parent, have a child, surrogates positively impact lives forever by gifting the miracle of life.
While it is difficult to quantify such a glorious act of compassion, we do have to talk about the very important topic of compensation.
A common question among surrogates and Intended Parents alike is, "How much do surrogates make?"
Agency payment varies across different locations and company policies; however, at Giving Tree Surrogacy & Egg Donation, Surrogate Mothers are generously compensated for their compassion.
We do this in 3 distinct ways:
Base Pay
Benefits Package
Allowance, Sign-On & Referral Bonuses
When you choose to become a surrogate at Giving Tree Surrogacy & Egg Donation, you become part of a family-building team surrounded by love and compassion. We adore and value our surrogates which is why we have transparent compensation policies and packages in place.
Let's explore each part of Surrogate Compensation in more detail.
The Base Pay
This form of compensation is monetary and may fluctuate depending on a few factors such as:
Living Location: Cost of living and high quality of life is taken into account. Payment may vary from State to State or Internationally.
Experience: Proven Surrogates have been successful gestational carriers in the past and can command a higher rate of pay.
Single or Multiples: WIll the surrogate be expected to carry a single baby to full term or multiples? Pay is adjusted accordingly.
Compensation for surrogates will vary, but on average, a surrogate's compensation is up to $85,000.
Giving Tree offers one of the most generous base compensation and benefits packages in the industry. Monthly compensation installments will begin after the confirmation of the fetus' heartbeat, which occurs around weeks 6-8.
If carrying multiple children, a multiples fee will be paid at week 20 of the pregnancy.
For more details on our robust payment schedule, Contact Us for your no-obligation consultation today.
The Benefits
Giving Tree Surrogates rave about our thoughtful Benefits Package as well. One of the main differences between Base Pay and Benefits is that the benefits do not vary by living location or previous experience as base pay does.
The two elements work in tandem to give a complete view of compensation.
We believe a gestational surrogate should be fairly compensated for her dedication and commitment. Each stage of surrogacy is peppered with benefits tied into milestones or periods of transition during the surrogacy journey.
A few benefits in a Surrogate Package may include:
Maternity Clothing Allowance
Childcare Allowance
Transportation Allowance & Reimbursement
House Cleaning Allowance
Embryo Transfer Bonus
Confirmed Heartbeat Bonus
Health Insurance Assistance
Life Insurance Assistance
And so much more!
Quality of life, emotional wellness, and the physical impact of pregnancy on the surrogates are deeply considered. Specific benefits, changes, or additions to our compensation offerings are discussed in detail during the Surrogate Screening Process.
Allowance, Bonuses & Referral Benefits
All Giving Tree Surrogacy & Egg Donation Surrogates will enjoy allowances and bonuses, which can add up to an additional $20,000. No surrogate is excluded from the benefits we offer.
We have generous friend referrals and sign-on bonuses as well!
Another determining factor in compensation, which may be viewed as a bonus, may include the involvement of the Intended Parents. They often honor their surrogate and baby in unique ways, special to their family.
We Love When Surrogates & Egg Donors Thrive!
Supported throughout the entire process, surrogates have access to peer support, counseling, legal advice, ongoing health screenings, and agency staff.
They help build families while creating priceless memories and enjoy the flexibility of creating bonds or having a more business-like relationship with Intended Parents. From the embryo transfer to the first heartbeat, into labor and beyond, we work with love at the center of all we do - one unit, one goal.
During the process, surrogates can expect phone calls, emails, or WeChat communication regarding clinic appointments and ultrasounds. We also encourage intended parents to keep in touch frequently until delivery, though it is not required.
Each family-building journey is unique allowing for personalized levels of communication or bonding between Surrogates and Intended Parents.
After the delivery, we do encourage surrogate mothers to remain in contact with intended families to strengthen the bond. But that is also a personal preference between the Surrogate Mother and Intended Parents.
We are always overjoyed to see family roots set in place while relationships bloom.
Read all about Tonia's Surrogacy Journey to see firsthand how powerful the experience was for her and everyone involved.
Ready to start your journey as a gestational surrogate? Apply Today .
If you have questions, feel free to Contact A Surrogate Consultant.
It takes a village to grow love!
The Giving Tree Surrogacy & Egg Donation blog is a space to connect and communicate with intended parents, surrogates, and egg donors.
For media inquiries, please call 888-328-8883.