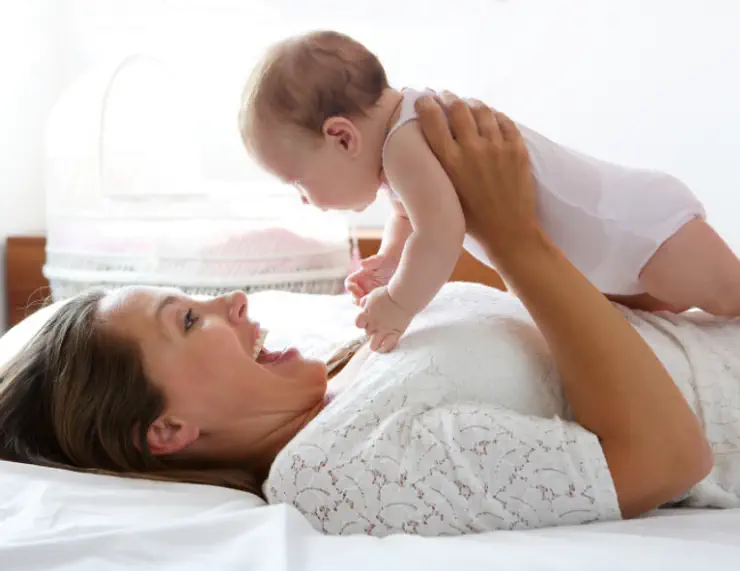 If you're considering becoming a surrogate, then it's important to understand how surrogacy agencies work - especially when it comes down to matching you with your ideal Intended Parents!
Agencies use a range of professional tools to ensure the best fit between all involved and make the business of finding a Surrogate Mother much easier for everyone.
Specific preferences in religious attitudes, and lifestyle choices such as vegetarianism or not, love of fitness or reading, are devoted to volunteering….as well as physical and physiological screenings.
The process is truly incredible to see when the match is made and deep relationships are built on family-building.
Let's take a closer look at how surrogacy agencies work with Surrogate Candidates and Intended Parents, and what you can expect from the matching process.
If you have deep questions or require more support, remember… we're just a friendly phone call away at 888-328-8883.
First we need to know what qualifies a Surrogate Candidate.
Intended Parents may have a laundry list of qualifications they search for when contemplating a Surrogate Candidate. However, agencies often look to very specific issues within the screening process.
And it all starts with these Basic Surrogacy Requirements.
A few requirements we always like to highlight are:
Age
Positive Medical History
The ability to commit long-term to a contractual agreement.
Here is a quick snapshot of some important requirements to discuss during an initial screening:
Having a history of at least one healthy full-term pregnancy with no complications and documented medical records.
Must be between the ages of 21 and 38.
Have a healthy height-weight ratio with a BMI no higher than 32.
Must be a citizen or legal permanent resident of the United States. If a legal resident, you must provide documentation that is valid for at least 2 years.
Must reside in the United States in a state that is surrogacy friendly (at this time, we are not accepting surrogates who reside in Michigan, Louisiana, Nebraska, or outside of the United States).
Must not have a history of alcohol or substance abuse.
Must have a strong support system including the support of her spouse/partner if she is married or in a relationship.
Must be willing to travel to fertility clinics to complete the IVF process.

In addition to those basic qualifiers, there are numerous medical screenings, psychological screenings, and interviews with Intended Parents and staff to ensure a proper fit.
What do Intended Parents want from a Surrogate Mother?
Intended Parents truly want someone to help build their family, in a way that is compatible with their lifestyle, to help extinguish the emotional and mental anguish of fertility or genetic issues surrounding conception.
They look for caring people who will be good to their bodies while carrying a baby and are surrounded by support, people who will not be a flight risk and do not rely on the surrogacy process for financial gain, and Surrogate Candidates who are eager to help them finally realize their dreams of becoming parents.
Behind all of the medical, psychological, and legal processes are people. Every day people with extraordinarily big hearts and a resolve to do what it takes to bring their dreams to life.
If you are someone who meets the Basic Requirements and loves to help others…you don't have to worry much about whether or not an Intended Parent will accept you. But this does bring up an additional question.
Are Surrogate Mothers the same everywhere?
The generous, pro-family mentality and generous heart are the same…but legally, Surrogate Mothers are not viewed the same in all States or Countries.
Because of various legal issues, many Surrogates or Intended Parents move their physical location for the duration of their contract. This can be stressful and costly; so, it is an important part of the screening and legal process when deciding what fit is best for your lifestyle.
The Gestational Surrogacy Agreement (GSA), also known as The Contract, is one of the most important components of every surrogacy process. The GSA guides the entire surrogacy journey, clearly outlining each party's rights, roles, and responsibilities before, during, and after the pregnancy.
For basic legal issues on Surrogacy Laws By State, will help start your research.
For help with funding, please see our Surrogacy Grants & Scholarships page.
To get even more motivated to become a Surrogate Mother, read reading top 5 reasons for becoming a surrogate.
Gestational Surrogacy is practiced most commonly in the United States of America - Intended Parents typically look for this too.
In simplest terms, a Surrogate Mother carries the child, created by two different people (the Intended Parents) for the woman, or the Intended Parent(s) who cannot.
The surrogate mother does not share DNA with the child and is not the genetic mother.
When the embryo is implanted within the surrogate, it already contains a full DNA profile from the Intended Parents (Hey there IVF Superstars!)... sperm + egg + IVF + implantation in the surrogate host = An Intended Parent(s) Dream Come True!
No DNA or genetic relation to the surrogate is formed during Gestational Surrogacy since the Surrogate Mother does not provide any of the genetic materials.
In super simple terms, think of it like a chicken egg.
The hen lays the egg because of her union with a rooster. The egg incubates and may even live under another hen for a while (or in an incubation unit on a farm) if the mother hen is unavailable. The egg is not altered by this since the genetic code and embryo existed before the new hen sat on it. A chicken will still emerge with the genetic code of the original hen and rooster.
Can anyone or any woman be a surrogate then?
Unfortunately, not all women (or people) can be surrogates. One main disqualifying factor would be No Uterus. So Intended Parents do look for people who present biologically as women.
For a full list of Giving Tree Surrogacy qualifiers and disqualifiers, click here.
Many factors may disqualify someone beyond medical reasons, which is why an agency can help guide you through screenings. If you do not present biologically as female, have had a hysterectomy, or cannot be a surrogate for other reasons...you can still give of yourself and make a difference in the lives of Intended Parents!
Surrogates and Intended Parents alike require lots of emotional support. Simply writing a letter of encouragement, spending time with friends at long appointments, or offering to pick up groceries on difficult days are wonderful ways to contribute as well. And often overlooked.
Where do we go from here?
If you are searching for surrogacy options but are unable to qualify, or have life issues that prevent you from committing, egg donation might be a better choice.
Click here for Egg Donor Requirements to see if that may be right for you.
Becoming a surrogate is not just about meeting medical and financial qualifications. Agencies also look for qualities that will match intended parents and surrogates together. Your personality is one of the most important factors when it comes to finding your perfect fit.
If you're interested in becoming a surrogate, chat with us today to start building your profile and fulfilling your dreams of helping bring new life into the world.
Is surrogacy for you? Find your perfect Intended Parent match today!
~~
It takes a village to grow love!
The Giving Tree Surrogacy & Egg Donation blog is a space to connect and communicate with intended parents, surrogates, and egg donors within multiple locations in the domestic U.S. and Internationally.
Contact Usto schedule your free, no-obligation exploratory consultation today. For media inquiries, please call 888-328-8883.
*We do not receive affiliate commissions from any of the organizations linked to this blog. We simply value knowledge sharing and benchmarking for best practices and services.